I've always loved sending holiday cards since I heart all things *snail mail*. With the addition of Indio to our lives and the colossal number of photos we have of him, it only made sense to capitalize on his cuteness with the yearly seasonal greetings.

I've always preferred the quality of Shutterfly for prints to send off to the grandparents and family and photo books to commemorate our vacations, but only last year used them for their large selection of holiday greetings. I loved the simplicity of Shutterfly's site, from uploading and storing photos, to editing them for my card. Their cards are printed on thick card stock in either 5x7 folded or flat and the ever-chic 5x5 flat size.

Of course, I couldn't limit my snail mail to just the end of the year. So this year, I also made Halloween and Diwali cards.
I still haven't narrowed down my choices for 2010, but these are a couple that I've already saved in my project gallery. [I don't want to ruin the surprise!]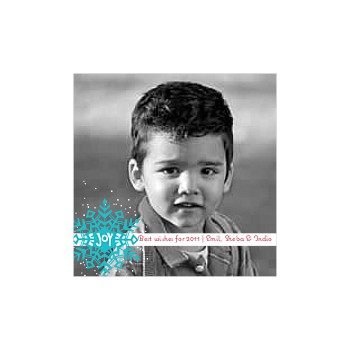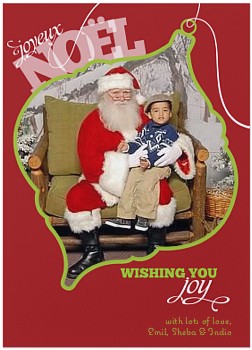 yes, we've already done santa photos this year...i hate crowds so i decided to avoid them this year!

Visit
Shutterfly
if you're looking for traditional or modern, fun and funky, simple or ornate greetings to send all year long. If you're a fellow blogger
sign up
to get 50 free
holiday cards
for yourself! Shutterfly wants bloggers to review its new holiday card designs, no matter how big or small your blog is!