E and I are avid movie buffs and over the holidays we had lots of opportunity to go out and watch a few flicks at the theatre.


Thanksgiving weekend we were in Missouri visiting E's mom and sister and decided to see Love and Other Drugs, which was really cute. I've loved Anne Hathaway since her Princess Diaries days and thought she was great in this film, even if there was a bit too much *boobage* on her part. Jake Gyllenhaal was adorable in his role as a relentless pharmaceutical salesman. The movie also provided an interesting [not always favourable] look at the world of pharmaceutical sales.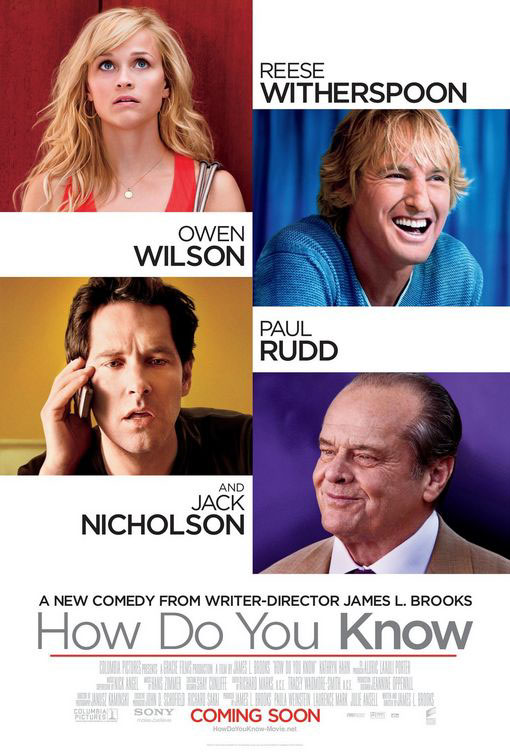 I was really hoping that How Do You Know would be the cute, romantic comedy of the season, but alas, it failed me miserably. With a stellar cast, who acted fairly well throughout the film, the storyline still didn't gel or make that much sense. There was no cohesion between characters, who all seemed to be doing their own thing. Maybe the editing needed to be refined, or maybe a better plot should have been written. Either way, this one isn't even a rental, no matter how much I love Paul Rudd.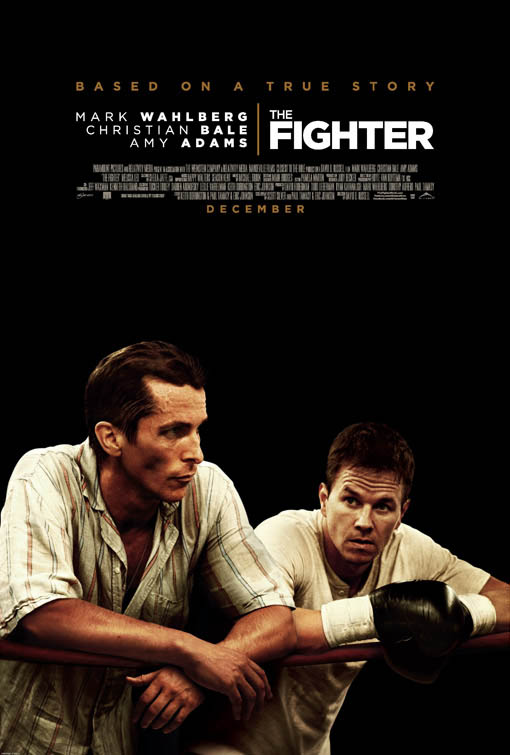 Another one of my favourite actors [hotties] who has been prominent in theatres lately is Marky Mark, aka Mark Wahlberg. He stars in The Fighter, the based-on-a-true-story movie about boxer Micky Ward who has spent his life in the shadows of his brother, Dicky Eklund, former boxing hopeful turned crack addict. The acting in this film was fantastic, especially Christian Bale's portrayal of Dicky, which was phenomenal! I loved this movie even though some parts were predictable. E said the boxing scenes were "weak", but as someone who doesn't know the nitty gritty of the sport, it seemed real to me. I'd definitely recommend this one!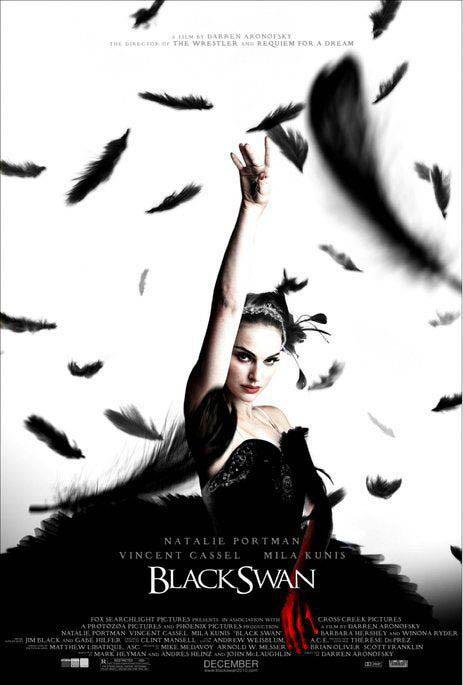 Natalie Portman and Mila Kunis paired up in Black Swan, the dramatic thriller about one ballerina's quest for perfection. Though the storyline wasn't that different than most perfectionist dancer plots, the added psychological twist made this film. Portman did an excellent job of playing Nina, a ballerina consumed with dancing to the point that she couldn't separate reality from fiction. The Oscar buzz surrounding Portman's portrayal is clearly worthy.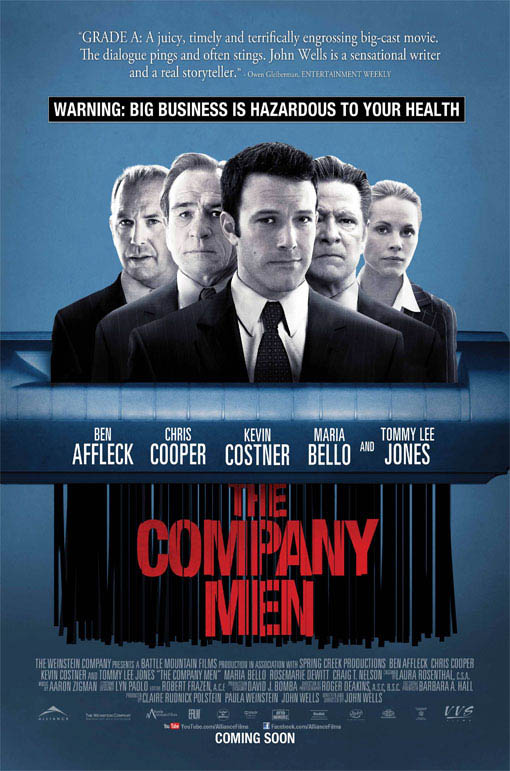 The Company Men. This movie gave emotion to all the downsizing that has occurred in the US since the most recent economic collapse. The plot centered around three men who lost their jobs at a large corporation while the company continued to buy property and pay its head honcho a $22 million salary! Ben Affleck, Tommy Lee Jones and Chris Cooper do an excellent job in their characterization of these men who have to redefine themselves in every aspect of their lives. And though I'm not a huge Kevin Costner fan, I loved his role as the working class brother-in-law. This one might not be a must-see in the theatre, but it would be a good rental.

Phew! Hope you're still with me. Have you seen any of these films? What did you think? Any recommendations for our next movie night out?


all images via tribute.ca